NCP Mobile is now accepting new users!
The NCP Mobile (National Consumer Panel) is actually ran by Neilsen – which is one of the most highly respected market research companies out there!
How do you earn?
"NCPMobile is the exclusive grocery shopping app of National Consumer Panel that lets you earn gift cards and other shopping rewards for telling us about the items you purchase.
As our newest panel member, you'll scan the UPC barcodes of the items you buy (or tell us a little bit about non-barcoded items), and in turn you'll earn for each one you do.
You can also take surveys, play games and more — all while telling us about what you buy and earning rewards, directly through our grocery shopping app! But don't limit yourself to groceries: tell us about all your purchases, from gas to prescriptions, and earn your shopping rewards!
What are you waiting for? Download NCPMobile, tell us a little about you and your household and start earning your rewards today!"
Interested? Download the app with the green highlighted text below!
Android Users — DOWNLOAD HERE
iOS Users — DOWNLOAD HERE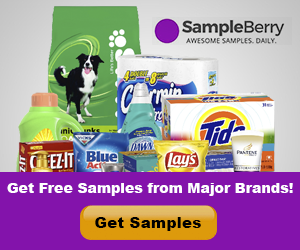 Interested in more ways to earn? Be sure to "Like" us on Facebook to stay up to date on our latest posts!