The mobile app called "Long Game Rewards" is now accepting new users to play games and earn REAL Cash (or crypto if you wish).
Long Game Rewards is a personal finance app that rewards users for setting aside money in a savings account by allowing them to unlock games of chance that could potentially add to their savings/stash. So youre creating a "savings" on the app, and your winnings contribute to the "savings" which can be cashed out whenever.
Interested??
1.) Download the app.
** Android Users : DOWNLOAD HERE
** iOS Users : DOWNLOAD HERE
2.) Open the App & Register your account. (It's FREE)
3.) Confirm your account. (Via code)
4.) Link your bank account. (It will not charge you!!) — Bank partners also include: Aspiration, Varo, Lili, Chime, SoFi, Oxygen, Albert, etc.
5.) Once youre done with the above 4 steps – you can Claim Your FIRST REWARD!
IF you wanted to participate in the referral program, you'll Earn $5 for each new friend that uses your link to join! (Not required, but an optional way to earn extra.)
Get Started Today!
This is available for both Android & iOS users!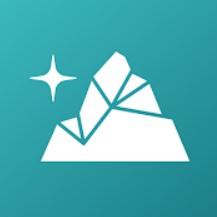 Be sure to "Like" our Facebook Page for more ways to EARN MONEY & Receive FREE stuff via mail too!!